How to Setup MS Publisher
1/ Select File >> Publish to Web>>

2/ Click Next>>

You should see the "Name the Web Server" dialog box. Locate the box called "Descriptive name". Enter your Server101 membername here.

Locate the "Advanced" button and click on it.
Select "FTP" in the "Service provider" box.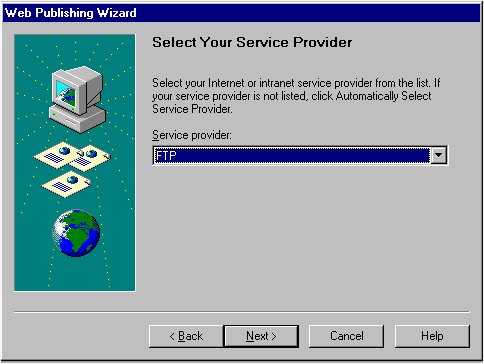 Click on the "Next" button, and you will see the "Specify URL and Directory" dialog box.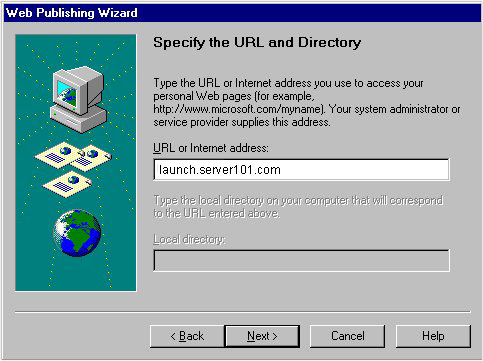 Enter "ftp.server101.com" as the URL or Internet Address, then click on Next.
Don't enter anything in the "Local directory" box. Your files will be published to your root folder automatically.
Click Next>> then Finish>> to publish your files. The Network Password dialog box will appear.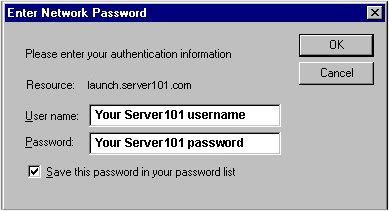 In the "User Name" box, enter your server101 username.
In the "Account Password" box, enter your server101 account password.
Remember that the membername and password are case sensitive. If your User ID is Jack (capital J), you must enter it exactly as shown. Entering jack (lowercase j) will not work. This is the same for your password as well. Once you finish the initial set up, you will be able to publish your files more easily next time around by selecting your server101 profile from the publish menu.