How to Setup Outlook 2000
Please note:
If you have already setup another application such as Eudora or Netscape you can import the mail settings from another client by going to
File
-->
Import
-->
Internet Mail Account Settings
. You may find this may save you the hassle.
1. Open Outlook and click on
Tools
from the menu bar. Select
Services
from the drop down menu.
Note:
If you do not have a 'Services' menu to select please follow the
Outlook Express
instructions.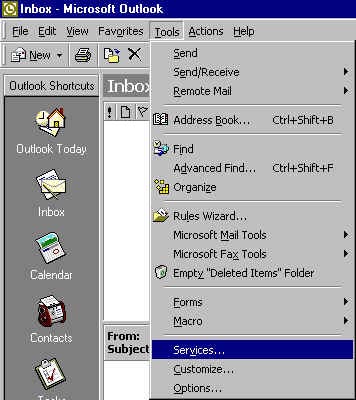 2. Click on the
Add
Button and select
Internet Email
then press okay.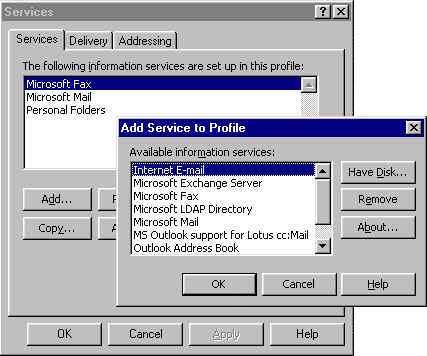 3. Enter your details into the following fields & click okay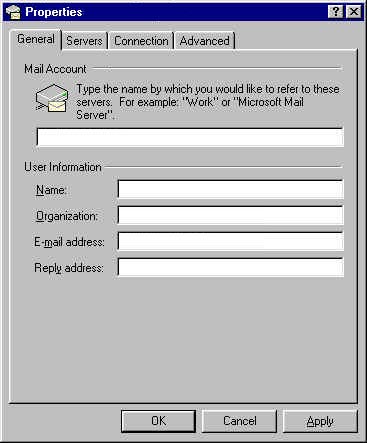 4. Now click on the
Servers
tab and enter mail.server101.com into and incoming mail server field. Enter your ISP's smtp/outgoing mail server in the outgoing mail server field. Then enter your Mailbox ID (abcd0001) or your User ID for the master POP with the mailbox password. Make sure
Secure password authentication
is unticked. Click Ok, your mail client is now configured. You may want to setup your spam filter rules for this account. For information regarding filter rules visit this
guide
in the support section.